Migrant to Japan
MK Blog
MK blog article 1: Are there any ways to move to Japan?
For a person to stay in Japan, the Japanese "status of residence" (equivalent to a Hong Kong visa) needs to be obtained.  Recently in Japan, there were 29 types of status for residence (Please find attached).  The main types for status of residence are as follows:
Business Manager:  a person can apply for this visa if s/he sets up a Limited Company (Kabushiki  Kaisha/KK) , acquire a Japanese company or be a manager to assist a business owner to operate a company.  The visa applicant needs to invest over 5 million yen (about HK$360,000) to open a Japanese company and provide information of his/her source of funds.  Visa length is between 1 to 5 years.


Highly Skilled Professional Visa (HSP):  An applicant who has won an Olympic medal, or is advanced in academic research activities, specialized in the field of Humanities and Natural Sciences can apply for this visa. The holder of the Highly Skilled Visa has faster access to a Permanent Resident visa, due to priority immigration processing procedures.  The visa holder can apply for Permanent Residence after one year of living in Japan.


Spouse of a Japanese citizen:  A Japanese citizen can help to apply for a spouse visa for his/her partner to stay in Japan, the length of visa is between 6 months to 5 years.  It is required to renew the visa or to apply for a Japanese permanent residency.  The holder of a spouse visa is free to work.


Professor, Artist, Journalist, Legal/Accounting Services, Medical Services, Researcher, Nursing care, Instructor, Engineer, Specialist in Humanities, International Services etc.: this is equivalent to a Hong Kong working visa, where the applicant is required to find a job in an approved company.


Student Visa:  The visa applicant should study in a locally accredited institution, where the period of stay is based on the length of the course enrolled in.  Additionally, the visa holder is allowed to work no more than 28 hours a week during their stay in Japan.


Special Visa: A working holiday visa is a special visa for young people between the ages of 18 and 30 to stay in Japan for up to one year.



Among different types of "residence status", the investment immigration (Business Manager visa) is worth noting. Those applying for the Business Manager visa must invest over 5 million yen (about HK$360,000 or more) to "start up a company", "acquire a Japanese company" or "be a manager to assist the business owner to operate the company".  The visa length is based on the operational status of the business, with the first visa granted being a 1 year visa.  Afterward if the applicant meets  the required  "residence status"   the visa can be renewed with the length of the visa being either  one year, three years or five years. The applicant can apply for permanent residence after 10 years of residence.  Compared to other popular immigrant countries, the money required for Japan's investment migration is extremely low.  However, despite the low entrance cost, those who can successfully migrate to Japan must first understand the Japanese immigration requirements.  For instance, a REAL business is a MUST!  The applicant must operate a real business with a dedicated office location.  (You can talk to a suitable immigration business consultant for advice and to assist in preparation and planning to obtain a Japanese residency and to successfully achieve immigration to Japan.)




* If the applicant has advanced skills (such as higher education, extensive work experience, high annual salary etc.) and brings a good influence to Japan, he/she could apply for a 'Highly Skilled  Professional Visa' residence status. Under this residence status, application for permanent residence visa can be lodged after 1 to 3 years if the applicant has met the Point Requirement.  People with permanent residence visa do not have to stay in Japan. They only have to enter Japan once a year.  The main difference between a permanent residency and a national passport is the right to vote.
MK blog article 2: Is it easy to migrate to Japan?
Is it easy to migrate to Japan?  For some people it can be easy, but it can be hard for others as they need to work on preparing to meet the requirements.  For instance, if you can speak Japanese, have related business experience, have enough money, have a few friends and know a few professional people who are living in Japan who are willing to help you, then you can apply for a Business Manager visa as a business owner and migrate to Japan.  What though if you can't speak Japanese, have no specific business plan, and don't know anyone in Japan? Does it mean that you can't realize your dreams?  No worries!  There are professional people here to help you migrate to Japan.
MK blog article 3: Is it very risky to start a Japanese business or seek investment migration in Japan?
MK has found both of the following similar examples from the internet as examples (both examples haven't been proof checked, they are for illustration purpose only):  : 
Applicant Mr. A went to Japan and bought a franchise restaurant in Japan which was owned by a Hong Kong person.  Mr. A invested more than 2 million Hong Kong dollars on the franchise fee, renovation, equipment etc.  Due to the undesirable location and other factors, his business was not doing well.  Very soon he had to close his business and returned to Hong Kong.  When we look at this type of business investment model, it had started with investing a lot of money, and once problems arose in its early stages, no matter how much money was invested, it would only end up with one consequence.
Applicant Miss B has been running a trading business and has also established a company in Japan.  She purchases Japanese products and sells them in Hong Kong and other countries. She has been able to handle various problems with the help of her friend in Japan.  As a result, she was able to successfully apply for a Business Manager visa and later renewing her visa.  To be able to apply successfully for her visas, she only needs to rent an office, hire people and purchase products, so that it is easier for her to control costs.  With this case model which MK found on the internet, since the applicant has been running a trading business already, has related business experience and has a friend in Japan for assistance, therefore she could succeed.
For example if MK has enough funds to invest, then purchasing a commercial office can be an option. This is one of the easiest and safest ways to receive rental income.  This is because the real estate can be used to operate a business as well as meet the requirements of migration. Please note that purchasing real estate on its own, does not meet the requirements to apply for immigration, as it has to be carried out in a business model.  The reason to consider this is that, after a commercial real estate is purchased in Japan, if the Business Manager visa cannot be renewed eventually due to various reasons, the self-owned real estate is able to keep generating rental income.  On the other hand, purchasing a franchise business may cause a great lost if the business fails.
MK blog article 4: Things to consider when investing in Japanese real estate
In Hong Kong, real estate has retained its value. However, in Japan, some real estate is located in remote areas that are maybe two hours away from the CBD.  Since few people want to live or work there, it is very difficult to find renters to generate rental income nor to get buyers,  as the result it may not retain much value.

When you purchase real estate in Japan, firstly, you should consider about the potential real estate are things such as the location, and age of the building (for earthquake safety and maintenance).  Secondly, the real estate will be used for business purposes and for applying for a Business Manager visa.  Whether you use it as a hotel, hostel or commercial office, you should carefully look into and work out the value of the property, and also evaluate if the business is able to continue making a profit in the longer term.

Furthermore, since Japanese culture is different, you need to consider a multilingual (Japanese with either English or Mandarin) company with Japanese business experience which can provide advisory services to assist you in understanding Japanese business culture.  Therefore, it is very important for you to have good support in Japan for your business.
MK blog article 5: Any family benefits?
After the applicant has obtained the Business Manager visa, his/her spouse and minor children can apply for the Dependent (Family) Stay visa and enjoy various benefits in Japan, such as attending public schools (compulsory education) and medical care.  If you have basic Japanese language skills, are able to make a living, all family members have no illicit records and have lived in Japan for 5 years or more, then after giving up your original nationality, you can then apply for a naturalization interview.
MK blog article 6: How to study abroad in Japan?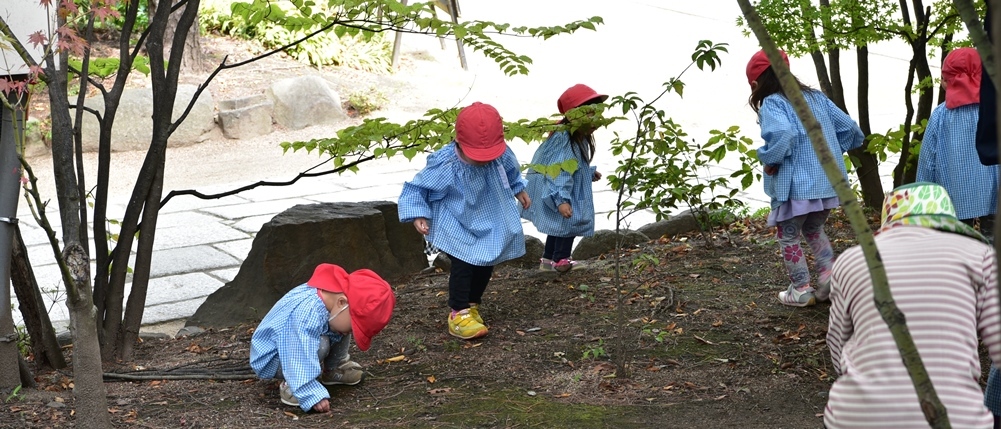 Japanese Law (the Constitution and the Basic Law of Education) guarantees the compulsory education of children of all nationals.  According to this law, the government (Ministry of Education, Culture, Sports, Science and Technology) also provides free compulsory education to allow children of foreigners to attend Japanese public primary and secondary school.  In public schools, children of foreigners can enjoy the same treatment as Japanese children, (e.g. free textbooks, schooling assistance measures etc.)  The Japanese government also arranges support for foreign children, e.g. providing a "school attendance guidebook for foreign students" in a few different languages.  Furthermore, an Education Enhancement Support Project for Foreign Students is designed to help foreign students adjust to new environments in terms of learning, living, as well as improving academic ability.

Therefore, after you have successfully applied for a Business Manager visa, your children can enjoy compulsory education in primary and secondary school in Japan.  When they are enrolled in Japanese universities, the tuition fee is one third of International Students and is not subject to student quotas.     

In addition to public schools, your children may also consider attending private International Schools.  Even though your children are required to pay full fees, International Schools can ensure that your children are well-educated in native English.

Japanese International Schools are offering kindergarten to secondary school education:
Main International Schools nationwide
https://istimes.net/articles/751

International Schools near Tokyo
https://www.plazahomes.co.jp/living-in-tokyo/international-schools/
The QS World University Rankings 2019 announced five Japanese universities are ranked among the top 100 universities in the world, namely, the University of Tokyo, Kyoto University, Osako University, Tokyo Institute of Technology, and Tohoku University.

Tokyo, Japan ranks second in the world's best student cities. Please see the following link for detail:
https://www.qs.com/rankings-revealed-the-best-student-cities-2019/
MK blog article 7: What things to consider when I renew my visa?
MK reminds applicants to pay extra attention to the following 4 areas:
The Japanese company has normal business operations and a sound financial position
If the applicant or the company makes profits, tax should be honestly paid to the government
The income of the applicant can cover daily living expenses in Japan (250,000 yen per month, approximately HK$19,000)    
There are no illicit records in Japan (we suggest that it is also important for you to have good neighborliness)
What types of business and business models can meet the first three requirements mentioned above?

MK would consider investment in Japanese real estate and use the property to run a business to meet the requirements for the Business Manager visa. Since MK has related business experience, then MK can choose to set up a business in a familiar field.

As the 4th requirement area highlights the applicant needs to be viewed as of good character.  If needed, MK can arrange support courses (in Japanese/Mandarin/English) for you, so that you and your family are able to settle into the Japanese community more easily.
MK blog article 8: Can you first prepare to meet the requirements to migrate to Japan?
Yes. Several methods are as follow:
After incorporating and running a Japanese company, it is better to wait until the business has normal business operations, is financially sound and all the other requirements are in compliance with the visa renewal requirements, then the application of a Business Manager renewal visa can be submitted.
Purchasing shares or acquiring a profitable company such as a hostel, hotel or commercial company etc.

Or

Preparation for a relevant business or management experience, such as any certificate(s) required for your proposed business.
*The content of this blog is only the personal opinions of the blogger MK. It is for reference only. We will not be responsible for any loss caused by browsing or applying the suggestions from this website.