My husband and I decided to immigrate to Okinawa in November 2019. There are two reasons for choosing Okinawa as our migration destination. Firstly, we have three cats, so we were wanting to have a shorter flight travel time for them. Secondly, it allows us to be able to go back to Hong Kong visiting our parents more often. Since we had this plan, my husband started to do some research about it. Unfortunately, at that time, there were not many immigration companies having experience with migration to Okinawa, and even if they did, they only suggested us to run a B & B business or buying a property for renting out. Since I am a psychotherapist, a part-time lecturer at a university in Hong Kong, supervisor for practicum social work students as well as counselling students & training kindergarten teachers, both my husband and I were not very keen in running a B&B business. After a few screenings of some immigration companies, my husband had two preferences and had selected the final two - Wingate and another immigration company, as we felt that they were very responsible and their fees were reasonable. In the end, we chose to use Wingate, as Wingate's colleagues were even more sincere and willing to listen of the two.
During the initial stage, Wingate's colleagues worked on our proposal very seriously. In particular, the Administrative Procedures Legal Specialist, who did not know much about our industry, therefore he enquired from us many times, trying to understand my occupation and business more accurately and kept revising the plan. He even researched information for us behind the scenes. In the end, the proposal we received from him had absolutely impressed us. It was just like a personal annual report that clearly listed our development over the years and was supported by substance-rich information. After that, the proposal was submitted to the Japanese authorities, in just two months, the COE (Certificate of Eligibility) was approved in February, 2021. Unfortunately, due to the epidemic, we had to wait until March, 2022 for the border to re-open. While waiting to enter Japan, WINGATE had been continuously giving us advice and support, and were constantly assisted us during the uncertainty of entering the country. I am most grateful that no extra fees were charged. Compared to some immigration agencies used by our friends, who were constantly charged extra fees, I am so glad that I chose WINGATE.
In regard to my business, as the main applicant of the company, my jobs main responsibility is dealing with counselling and arranging various exchange courses. I have also designed a theme cartoon character (OKINIE) and a series of his group of family OKINIE BOND for my company. I have also launched a picture story book creation of this series and been selling related products. OKINIE is also registered as a trademark in Japan, it contains a lot of counselling elements. So, I hope to introduce this cartoon character to every one of you and give you some heart-warming inner support. In addition, as my husband can speak some Japanese, he helps our company from time to time to provide support to those who have immigrated to Okinawa.
In addition, as we are only a few points away from achieving the Highly Skilled Foreign Professional visa, which allows us to be able apply for permanent residency much sooner if we meet the standard, WINGATE's colleagues are even more anxious than we are about this, and they have been frequently helping us analyse what else we can do to achieve this target. We are really appreciative of their support which empowers us to try to reach this goal.
Facebook (Okinawa Hongmao): www.facebook.com/bhakta.ryan
Instagram (Okinawa, GO together): www.instagram.com/okinawa_igo23
Website (Counselling Work): https://innerguides.wixsite.com/sandplayigo
The following are Bhakta's personal designs, services and products.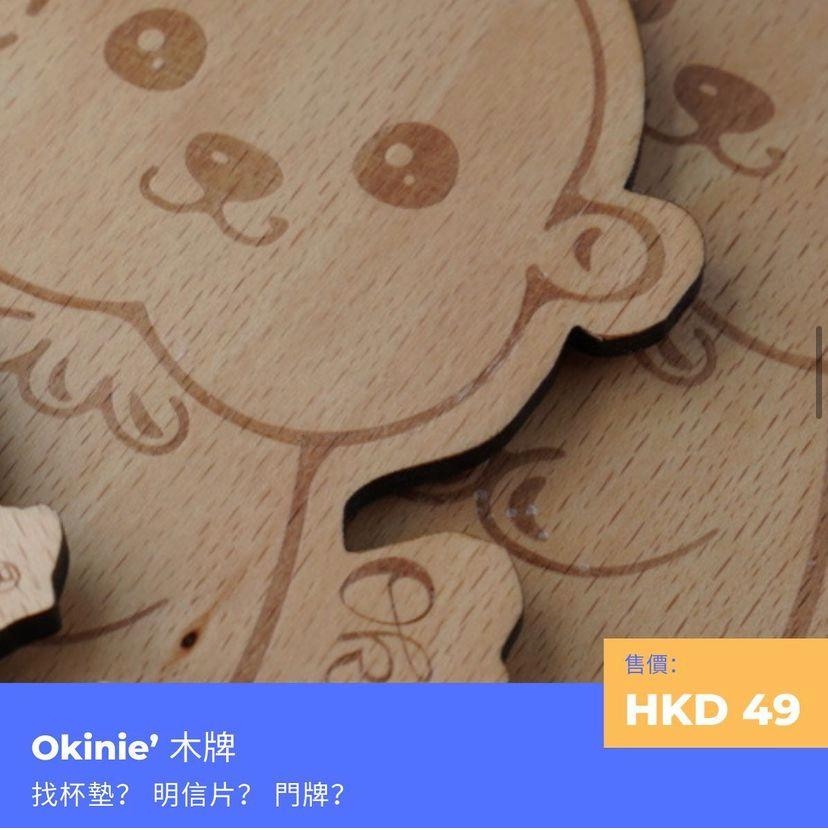 Okinie has landed in Japan and been made into different beautiful products, for the time being, it has products of wooden signs and customized postcards. OKINIE also has its own picture story book, and it is an honour to be invited by a Hong Kong social service organisation to share the story of growing up OKINIE that at the same time, encourages the personal development of young people.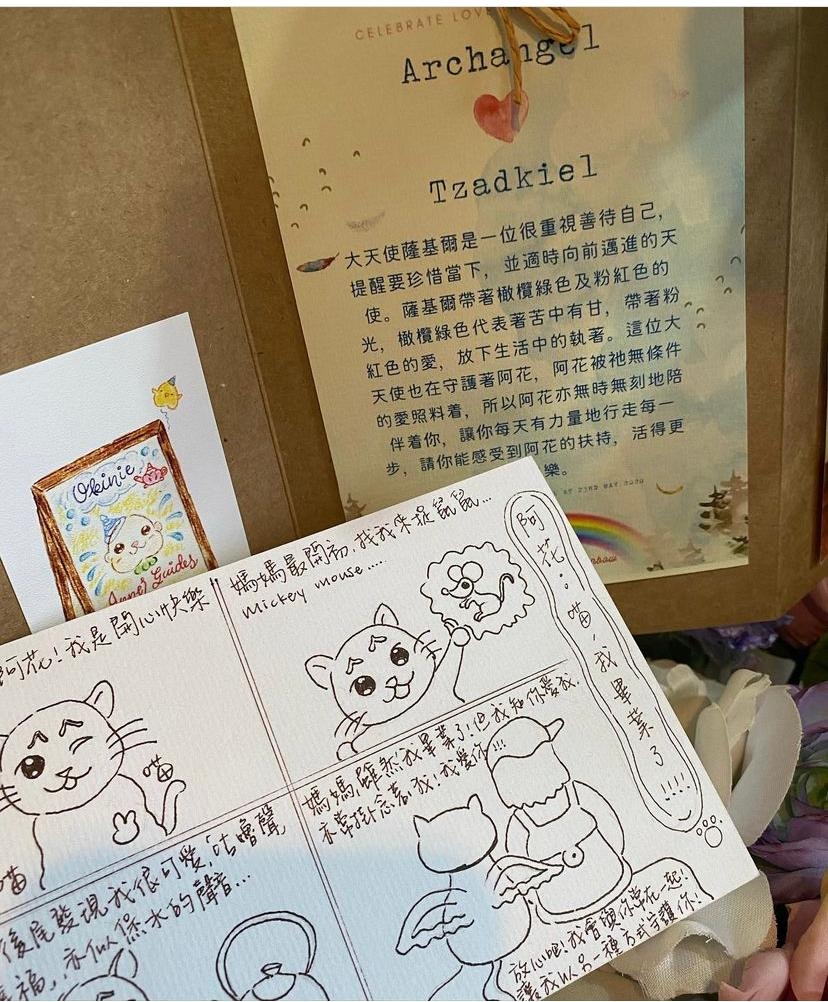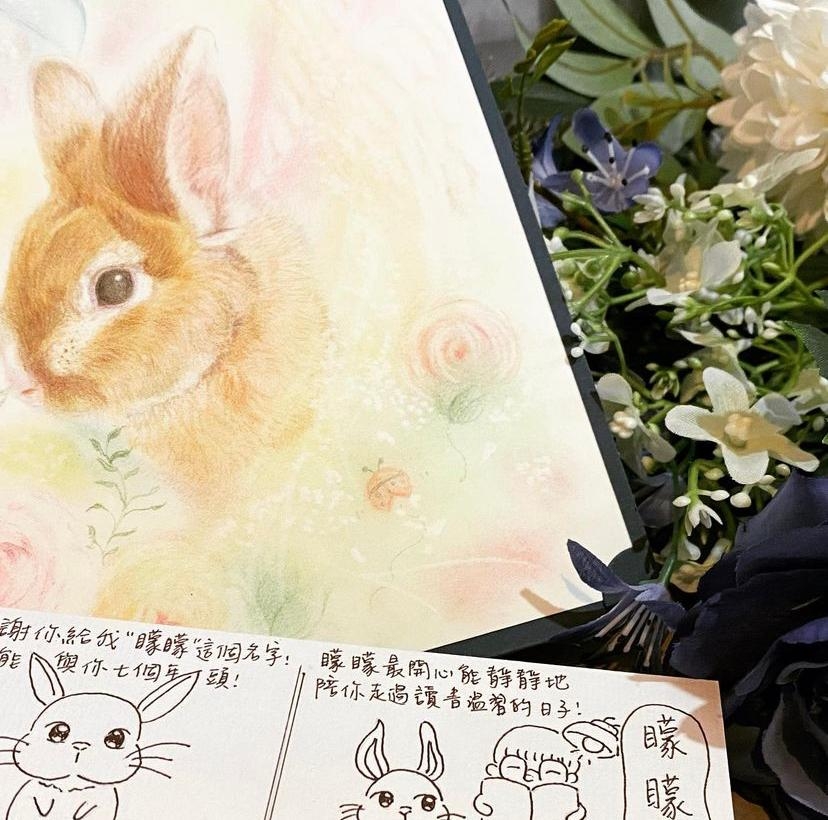 Grief Healing Service: Graduated Furry Angel Painting provides grief healing services for graduated furry friend owners.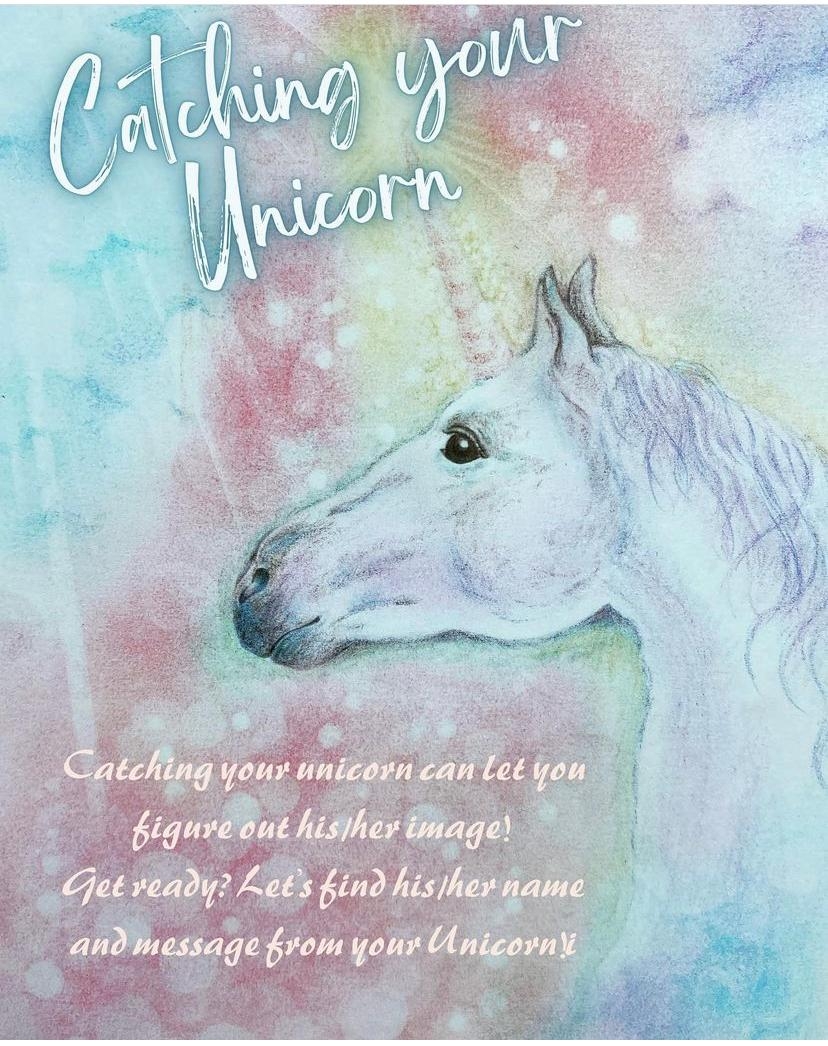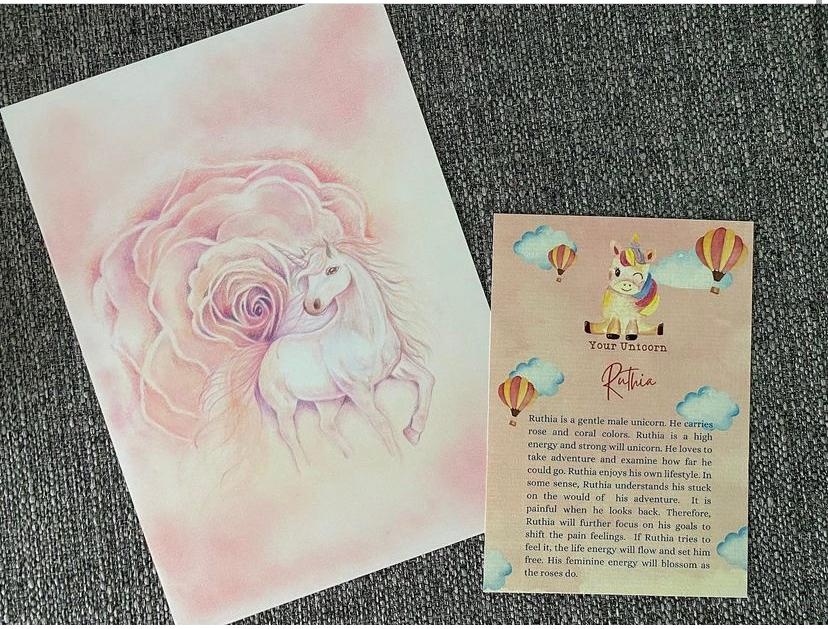 Psychotherapy: Connecting Your Unicorn
One of BHAKTA's articles on personal development in Sandplay therapy applies CARL JUNG psychological theory to the theme of Unicorn. The Unicorn paintings and the psychological state of the client are thus used as the basis for the therapy.